Eye candy alert!!
(General Discussion)
We got to see Bill shirtless today and what a lovely sight it was for me. That man is built like a damn stallion!

Yes ma'am!
Dang, that was impressive!
Impressive as hell.
--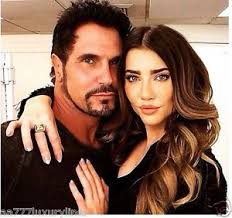 Bill to Steffy: You're a grand prize. You're a queen. The total package. Brains, beauty, warmth, heart. I've always known that about you. Don't you ever doubt how extraordinary you are.
---
---