Some SID Spoiler for the week of Oct 15
(General Discussion)
Ridge agrees to set aside the recent past under the condition that Brooke cuts off all communication with Bill.

Brooke makes a peace offering to Steffy but voices her very real concerns about Ridge's wrath toward Bill.
Oh so now Brooke is making peace offerings. Well done Steffy!
--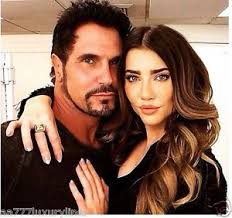 Bill to Steffy: You're a grand prize. You're a queen. The total package. Brains, beauty, warmth, heart. I've always known that about you. Don't you ever doubt how extraordinary you are.
---
---