Steffy's upcoming scenes
(General)
Tommy Garret from Highlight Hollywood posted this on Twitter.


Boldandbeautiful fans, Jacqui is about to blow the door off the studio with her upcoming scenes to air over the next two weeks. Wow!

https://twitter.com/lightfootinhwd/status/1289312566859055105?s=21

Hmmm! I can't wait to see it!

Thanks SF. Can't wait. I thought she killed it yesterday when she broke down crying. Hopefully another Emmy is coming.
She looks so beautiful!! I was so happy for her that night. What an incredible year she had!
--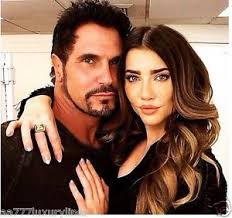 Bill to Steffy: You're a grand prize. You're a queen. The total package. Brains, beauty, warmth, heart.
Steffy + Finn =SINN
#JusticeforBreonnaTaylor #BLM
---
---