The following B&B cast got an Emmy nomination
(General)
Thorsten Kaye - Best Actor
Heather Tom - Best Actress
Katherine Kelly Lang - Best Actress
Annika Noelle - Best Supporting Actress

Who do y'all think will win?

I think HT is wonderful but would love KKL to take it out - after all these years!!!!
Me too! That would be a great moment and HT would be happy for KKL!
--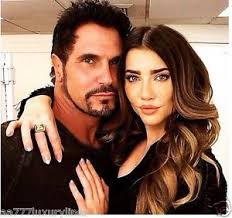 Bill to Steffy: You're a grand prize. You're a queen. The total package. Brains, beauty, warmth, heart. I've always known that about you. Don't you ever doubt how extraordinary you are.
---
---