Scott Clifton's reply to a frustrated fan
(General Discussion)
A fan asked why the writers don't listen to fans and put Beth back with Hope.
Scott replied
The writers know what you want. But sometimes what fans want doesn't make for good storytelling.
Art and literature isn't about making your favorite characters happy; it's about making you, the audience, *feel* something.
And in this case, it's clearly working!

Do you agree or disagree?
--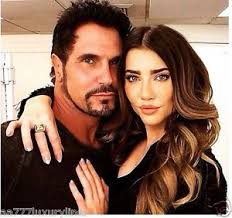 Bill to Steffy: You're a grand prize. You're a queen. The total package. Brains, beauty, warmth, heart. I've always known that about you. Don't you ever doubt how extraordinary you are.
---
---