Kim Matula
(General Discussion)
Saw a few times this week the oreviews for the movie coming out with Kim in it. She's with Dwayne "The Rock" Johnson and it's called "Fighting With My Family". She doesn't have a starring role but she looks great! The girl rocks a bathing suit!
I will watch anything with the to rock in it. What a lucky girl.
--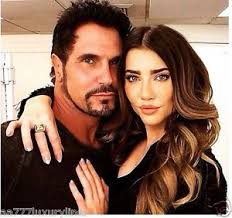 Bill to Steffy: You're a grand prize. You're a queen. The total package. Brains, beauty, warmth, heart. I've always known that about you. Don't you ever doubt how extraordinary you are.
---
---