Spoilers from Watercooler, January 21
(Spoilers)
Coming up on B&B during the week of January 21

Thorne thinks about his special connection to Darla.
Steffy considers adoption and makes a decision.
Wyatt has a warning for Liam.

Seriously? Liam just had a stillborn and all Wyatt has to offer his brother is a warning? You can shove your warning where I think, jerk
If Wyatt is warning Liam, it's for a good reason. Everytime Wyatt warns Liam, he ignores it and screws up.
--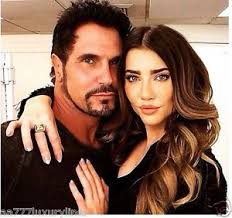 Bill to Steffy: You're a grand prize. You're a queen. The total package. Brains, beauty, warmth, heart. I've always known that about you. Don't you ever doubt how extraordinary you are.
---
---