Taylor Spoiler
(General Discussion)
From Highlight Hollywood website.

For the Cliffhanger Friday episode of the bold and the beautiful tomorrow January 11th 2019.

Taylor doesn't know how much danger she is in.
If those thugs are still after Reese then she is in danger along with Zoe.
--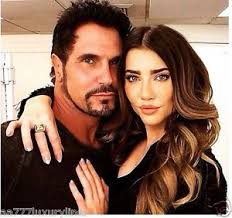 Bill to Steffy: You're a grand prize. You're a queen. The total package. Brains, beauty, warmth, heart. I've always known that about you. Don't you ever doubt how extraordinary you are.
---
---