Now Ridge is worried!!
(General Discussion)
He imagined Bill and a cop coming to arrest him. Not so cocky now after Brooke told him Bill was onto him. Meanwhile, Bill is trying to get Brooke to tell him the truth about Ridge. Good luck with that Bill. The fact that she knows what he did and hasn't left him as quickly as she left you should tell you something.
--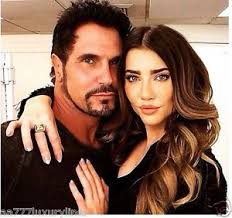 Bill to Steffy: You're a grand prize. You're a queen. The total package. Brains, beauty, warmth, heart. I've always known that about you. Don't you ever doubt how extraordinary you are.
---
---