Phoebe Forrester
(General Discussion)
I miss this character. Wish they didn't get rid of her. If Phoebe stayed alive. I wonder if Steffy and Phoebe would of been in a triangle with Liam instead of Hope?

I don't remember much of Phoebe cause at that time I wasn't watching faithfully cause I worked during the day. I remember a lil of her but she seemed sweet. h
Phoebe was an amazing character. She was also played by a good actress who made her extremely likeable.
Phoebe was Donna's protégé and she was also close to both her mother and Brooke. There were some kind of unspoken rivalry between Taylor and Broke over Phoebe. After Bridge got back together and Ridge moved in with Brooke, Phoebe started bouncing from her mother's house to Bridge's until she decided to stay with Bridge. She was always babysitting Aly and Hope. Oh and she was funny and clumsy. She was so funny even when she didn't want to be so.

I remember her telling Rick that her life was too boring and too perfect that she wanted something really bad to happen to her, to shake things up. She said that after she and her mother were involved in Darla's death and the Grant situation.

She was a good model at FC, she worked well with Bridget while Eric was trying to relaunch Forrester Original after FC almost went bankrupt. She was also creative and very genuine. I really enjoyed her relationship with Taylor and her relationship with Brooke too. Phoebe was everyone's favorite twin. She had a shinny and happy personality while Steffy was kinda shy and moody and Stefy wasn't often seen when Phoebe was front and center. I really think Phoebe's characterization was the blueprint for SORASed Hope's characterization.

Oh I believe that there would have been a triangle between Steffy and Phobe if she was still alive. The set up for them fighting over Rick was already there but Makenzie Mauzy decided to quit and pursue her Broadway dreams so the show just went with Steffy and Rick Instead.

I cried so hard when she died. I couldn't believe that Bell let that happen. I don't care about Kelly or her mother but I was kinda upset when Steffy didn't name her child after Phoebe, a beloved character. Nobody cares about Liam's mother.
Thanks for the info.
--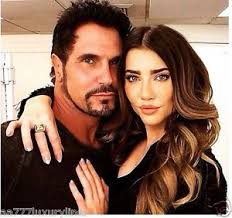 Bill to Steffy: You're a grand prize. You're a queen. The total package. Brains, beauty, warmth, heart. I've always known that about you. Don't you ever doubt how extraordinary you are.
---
---