Spoiler for the week of september 24
(General Discussion)
Ridge steps in when Bill confronts Katie directly about her lawsuit and her wedding;

Brooke and Bill continue their secret meetings;

Thorne and Katie tell Will they will soon be a family.
Why does Ridge step in? Is Bill rough with Katie or something? I just don't get how this is any of his business.
Brooke keeping her meetings with Bill a secret even after he kisses her. So much for being the honest wife.
Thorne is creepy and Katie is not acting like Katie.
--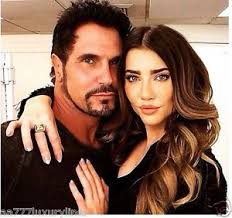 Bill to Steffy: You're a grand prize. You're a queen. The total package. Brains, beauty, warmth, heart. I've always known that about you. Don't you ever doubt how extraordinary you are.
---
---