Where's the Nerf Bat?
(General Discussion)
That bat should have went upside Ridge's head months ago. I'm sick of him and his fan girling over Liam.
--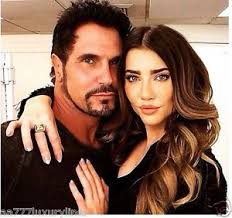 Bill to Steffy: You're a grand prize. You're a queen. The total package. Brains, beauty, warmth, heart. I've always known that about you. Don't you ever doubt how extraordinary you are.
---
---
Where's the Nerf Bat? - MegsMom, 08-10-2018, 4:11PM

Where's the Nerf Bat? - tangledwebs,

08-10-2018, 4:13PM

Where's the Nerf Bat? - KatieFan32,

08-10-2018, 4:13PM

Where's the Nerf Bat? - Twigs,

08-10-2018, 4:14PM

Where's the Nerf Bat? - l.c,

08-10-2018, 4:16PM

Where's the Nerf Bat? - Sailor'sMom2,

08-10-2018, 4:19PM

Where's the Nerf Bat? - Barbybo,

08-10-2018, 4:43PM

Where's the Nerf Bat?

- Steffyfanatic,

08-10-2018, 5:06PM