Why doesn't Steffy decline Hope's invitation?
(General Discussion)
For the same reason Hope invites her. These two are trying to put the past behind them and move on. I think she should take Kelly to the wedding.
--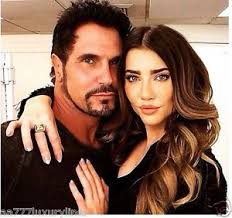 Bill to Steffy: You're a grand prize. You're a queen. The total package. Brains, beauty, warmth, heart. I've always known that about you. Don't you ever doubt how extraordinary you are.
---
---