SOD Spoiler Thomas
(Spoilers)
Thomas calls a family dinner to propose to Zoe. He sees this as an opportunity to get a rise out of his son, which will force Hope to make a decision.He will move chess pieces to corner Hope and he knows that Douglas is one of the best pieces he has.
I'm so sick of this story. This whole show is redundant.
--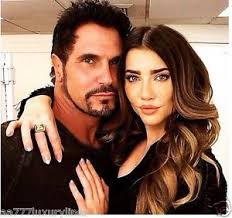 Bill to Steffy: You're a grand prize. You're a queen. The total package. Brains, beauty, warmth, heart. I've always known that about you. Don't you ever doubt how extraordinary you are.
---
---
SOD Spoiler Thomas - Mrs.Brooke Logan Spencer, 02-14-2020, 1:26AM

SOD Spoiler Thomas

- Steffyfanatic,

02-14-2020, 4:12AM

SOD Spoiler Thomas - MegsMom,

02-14-2020, 10:56AM

SOD Spoiler Thomas - Barbybo,

02-14-2020, 11:01AM

SOD Spoiler Thomas - hopeyougogirl,

02-14-2020, 11:03AM

SOD Spoiler Thomas - Tmcca,

02-15-2020, 2:10AM