SOD spoilers for week of October 21
(Spoilers)
Spoilers for the week of October 21

Hope pushes Liam to tell Steffy that Hope is his future.

Thomas tells Zoe that she is the inspiration behind his design.
The Thomas and Zoe spoiler is weird.
--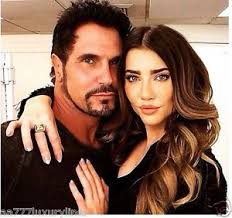 Bill to Steffy: You're a grand prize. You're a queen. The total package. Brains, beauty, warmth, heart. I've always known that about you. Don't you ever doubt how extraordinary you are.
---