Tommy Lightfoot says...
(General Discussion)
today he put out the casting news for 6/17-6/21 which was only that both babies will be on that week...then he said "it appears that soon the baby switch storyline will be concluding.."

HighlightHollywood.com
Finally!
--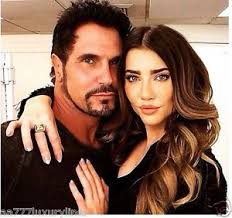 Bill to Steffy: You're a grand prize. You're a queen. The total package. Brains, beauty, warmth, heart. I've always known that about you. Don't you ever doubt how extraordinary you are.
---