Bridge sex next week?
(General Discussion)
Ridge will tell Brooke if they are to forget everything that
Has happend that she needs to cut all communications
With Bill. Knowing Brooke she will and probably to prove
To Ridge she willl there will probably be a Bridge sex scene.

Followed by a Bill and Brooke sex scene.
Mcvomit.
--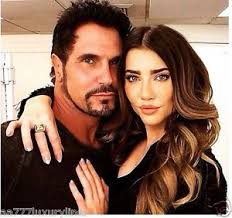 Bill to Steffy: You're a grand prize. You're a queen. The total package. Brains, beauty, warmth, heart. I've always known that about you. Don't you ever doubt how extraordinary you are.
---