Bridge sex next week?
(General Discussion)
You can't always come home again. I say this as one who believes RM is a very good looking man, but today he looks more like John McCooks brother than his son and in reality there aren't that many years between them. He also doesn't have the range that TK has. Anika and TK are the two hires that I actually think works for the show. RM's Ridge was just a smirky pretty boy. TK's Ridge acts more like Stephanie than RM who was always more like Eric. TK's meanness is what I always experienced in RM-Ridge, but it was somewhat hidden by that beautiful, chiseled face. I don't like the character Ridge no matter who plays him, but I appreciate TK's acting skills. I don't know why I like Bridge 2.0 better than 1.0 or Brill. I just do.
I want TK to stay but he has no chemistry with KKL. Put Ridge with Quinn. They ooze chemistry and this Ridge has a dark edge to him. He's more ruthless Ridge than play boy Ridge. He works well in the Bill rivalry cause Bill is also ruthless.
--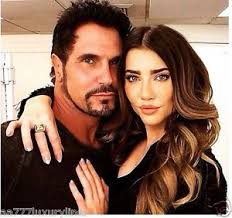 Bill to Steffy: You're a grand prize. You're a queen. The total package. Brains, beauty, warmth, heart. I've always known that about you. Don't you ever doubt how extraordinary you are.
---