Sally spoiler
(General Discussion)
This is suppose to come from SOD
Sally dumps Hope to work with Steffy.
I guess that's why Hope and Steffy get into it over Sally but Hope can't be mad about it cause Sally is a designer and Hope refused to look at anything Sally designed not because she had a designer already but because she was holding a grudge against Sally for what happened when she wasn't even here. So i'm not sure why she is in Steffy's face about Sally. She has Thorne whose been designing all along so she should be satisfied with that.
--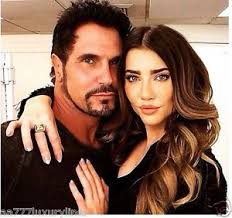 Bill to Steffy: You're a grand prize. You're a queen. The total package. Brains, beauty, warmth, heart. I've always known that about you. Don't you ever doubt how extraordinary you are.
---